Who does not know it:Christmas is getting closer and suddenly breaks insidethepanicabout thatfrom that you don'tmore in timeThe right gift For mom, dad, best friend or sister find. To your support we have a small gift guidecreated, to give you a few ideas and tips. 
1. fragrance candle
An absolutehe Favorite of every woman. A beautiful fragrance candle is not just onestylishDecorativeObject, but also a piece of wellness andGenuSS, whichyou can give away.There is a large selection of many different providers, as well as fragrances in thedifferentExplanations. OnHerberen scents, as well as cedar or muskis determinedSOgar DErone or the other ManFind his favor. 
Fragrance candle ofLonyapprox.25€ - 70€ 
The ritualof Ayurveda fragrance candle fromRituals, approx. 20€ 
 
2 B

A

Yage

Essentials

 
Is there somethingBetter to be able to give away a gift of a clear conscience? We don't think! Our clean beauty products will give you this feeling because they are free of pestfabrics and with super high quality ingredients enriched. There are differentOptions: oB Individual products foreveryyoursr Girlfriend Or a completeYou got it allSet for mom - youdecide. Your mother, grandma or best friend are guaranteed to look forward to the flowery smelling The Handcream and her quick pull -out behavior. DAS freshnessFeeling of the Balm Will yourr Girlfriend withsecurity aLCorrect gripping on the lips. 
The Hand Cream, approx. 23€ 
The hand hygiene spray, approx. 15€ 
The Lip Balm Mint, approx. 16€ 
 

3. Headphones

 
Having a nice sound in your ears is wonderful - so why not give away? Especially sports andmusicLoverwill be happy about it. Everyone who loves to hear podcasts and audio books on the train will also be very grateful to you.thewirelessBeaTS Solo3 are an eye -catcher and that with a battery life of up to 40 hours.  
Beats solo3 Wireless headphones,approx.194€ 
Samsung Galaxy Buds+, approx.165€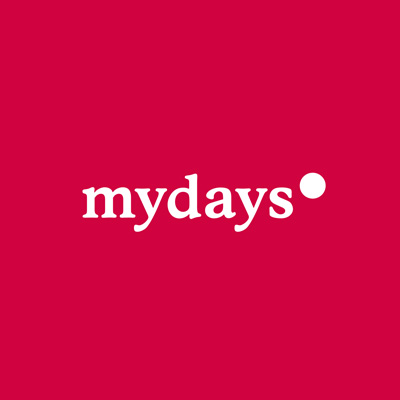 4. Time too
Z
WE
IT
Time together is aEs of the most beautifulGifts, that you can do, because the memories and pictures will stay forever.Whether a self -written issue, with various joint activitiesto theRedeem, howZ.B. Go picnic, row together, and manyS more or moreaMydays coupon For a joint cooking class,spa-Day etc. No matter how youdesign, it will certainly be einspecial Become a gift.  
Mydays Magic Box time toosecond, approx. 99€ 
5. A good book
A good book It is to be read in a different world.At the same time it is relaxation and entertainment.So why not give away a good book? It is often boring these daysorold-fashioned Stamped, but a really good book can also be something very muchBeautiful be, To do it with someoneSpecial to share.Find out more about your favorite genres and authors of the person, as well as bestsellers in the category. Our favorites areBeiming From Michelle Obama andThatcoffee shop On the edge of the worldBy John Strelecky. 
The café on the edge of the world, JohnStrelecky, approx. 9€ 
Beiming, Michelle Obama, about 26€ 
6. Culinary
gifts
A delicateSSen-Basketfor GrandmaOr a self -made oneisch Grille spice for Dad: All culinary gourmets and cookfrEUdigen Wearth be thrilled. There are manydelicious Spices, wines,Chocolateand much more what you dovery nicecan give away.There are also a few things to do yourself.With a subscription for a food box every month, you always make a pleasure.Depending on what therecipientPerson like to eat or cook you willcertainlysomeNice to give away Fin the. 
Fast grill spice to theDo it Yourself 
Fine Food Box fromFoodist, approx. 23€ - 27€ per month 
Leone truffle pralines, approx. 13€ 
7. Perfum
Giving away the perfume can be tricky, since the fragrance of a person almost alreadyPart of his or hercharacters is; ES can make it very difficult to find the right fragrance. Research is the key: Look at which fragrance notes the current one or other fading PerfumeS Haben and whichNewenScents änastyHave grades might. You always driveWith a light fragrance, such as. Light Blue fromDolCE & Gabbana.MThere is now eventhe option,100% vegan dÜffen to buy, such asat Lush or The Body Shop. 
White Musk Flora Eau de Toilette Vegan perfume, The body shop,30ml, approx. 24€ 
Light Blue Eau de Toilette, Dolce & Gabbana,50ml, approx. 75€ 
L'Inderedit, Givenchy, 50ml, 94,00€ 
8. Board game
E
Nobody is too old for games. There are so many exciting but also fun games, which you wonderfully after a nice dinner with your friends/Inside can play. YouMostly drive with this gift, because everyone needs good games in the house ... especially in the current time!OurE absoluten Must-haveS areSkip Bo and cardsAgainst Humanity. 
Skip Bo, approx. 13€ 
Cards Against Humanityapprox.45€ 
9. Something itself
done
If something is homemade or tinkered, it often does not count how well the end result has become.The fact is, you made an effort, to you Thoughts made and invested a lot of time. There are manygreat things, that you can easily tinker at home And often for little money. For example A lamp from an old glass bottle, a picture wall, Even a fragrance candle kAnnsTyouselfhe make. 
Lamp version for bottles, approx. 26€ 
10. Beauty
Since not every time for onen Has an appointment in the nail studio, you just have to bring the treatment home. How is it better than with a couplegreat Beauty products?Beautiful skin is always worth an investment, which is whyberqualityFacial care everyone is happy - Even men.Your favorite product is always a good pointstarting. Otherwise there are masks, serums andSwimming saltAlways good. Is even betterit, if diE firesustainability supports. OurCloudcloths are a great gift: they arenoh -containing, innovative and cause radiant skin.Make-up is also very nice to give away.Some UnserEr Make upfavouriteen areGitti's nail polishesand the multi stick of the Clean Beauty Brand Ilia.  
Cloudcloth, approx. 15 € 
nail polishe on water or plant base, Gitti, from 17€ 
Multi Stick Rouge, Ilia, approx. 36€ 
11. Something
Good
 do
Bayage supports theorganization Juamii e.V. in Africa, which the mission has to enable people in poverty quarters through sustainable concepts to a better future. This year you have the book "Sauti Kutoka Africa"Released what aboutset "voicesAfrica" means. These are the voices of children from misery, their dreams, hopes and goals. 100% of the income goes directly to the BCC School in Nairobi, which now 352 students a school educationmade possible. With the book Don't get you or the recipient Only interesting insights into the world of children on site, but doesalso something extraordinarily good with it.
Another possibility to help, is a donation in the name of theBashto do Owho sponsorship for a child. The annual costs (meals, hygieneArticle, school uniform, learning materials etc.) are includedapprox. 35€ per month.YouwouldSt so not onlyyourhe girlfriend orPrepare your parents,but a child a little closer toone bring hopeful future. 
The book is online from DecemberShop available, 15€ 
writeJuamii onee-mail For more information on sponsorship:info@juamii.org  
More information about donationswww.juamii.orgorg